Market Info
Buskers & Entertainers at Harbourside Market
Interested in sharing your musical talents or other entertainment talents with the Harbourside Market community? We have a variety of buskers at our market each week throughout the year. All music should be acoustic and appropriate for an all age's event.  Contact must be made in advance through the market office on site or to fraser.ebbett@wcc.govt.nz
Become a market volunteer
Join the ranks of friends, neighbours and Harbourside Market insiders who lend a hand with weekly market tasks such as market setup and breakdown, staffing our market-information table during summer time, assisting at market events, leading market tours and organizing market surveys.
If you'd like to help out, please send an email to fraser.ebbett@wcc.govt.nz, including a contact number.
Fundraising
Harbourside Market is a community market and is happy to facilitate community fundraising events periodically when possible. The following guidelines apply and all fundraising activity must seek market office permission in advance.
Facilities
Lost Property
If you have lost something at Harbourside Market, the chances are that it could be handed into the market kiosk. Please contact the market office to find out if it is been handed in.
Toilets
Harbourside Market has public toilets that are located at back of Te Papa. These public toilets are open during market hours. There are toilets also located on the outside of the Chaffers Apartment Block and at the Waitangi Park Playground toilets.
Health and Safety
All health and safety incidents should be reported to the market office. If a health and safety incident occurs at the market, please contact our Market Manager , Fraser Ebbett or kiosk staff who are on site during market hours. The Harbourside Market Kiosk has a first aid kit and AED on site and many of our stallholders are trained in first aid.
Harbourside Market Reusable Bags and Shopping Baskets
All the markets produce suppliers have their own shopping baskets for you to use while at their stall then goodies can be transferred to your own reusable bag. Reusable market bags can be purchased from the Harbourside Market Kiosk on market day for $3. Harbourside Market vendors have ceased supplying single use plastic bags. .
Harbourside Market Aprons
The Harbourside Market apron is made from strong cotton. There is a wide pocket across the front making the apron essential in many home or garden situations. The apron can be purchased for $18 from the Harbourside Market Kiosk.
Harbourside Market Sustainability Strategy
Download our sustainability strategy here
Market open Sundays
7:30am - 1pm Winter, 7:30am - 2pm Summer.
Become a Stall Holder
Interested in becoming a stall holder?
Get in touch with our market team today
Stall Map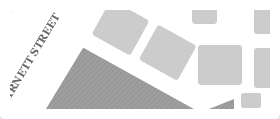 Where are we?
The market is located on the corner of Cable St & Barnett St beside Te Papa.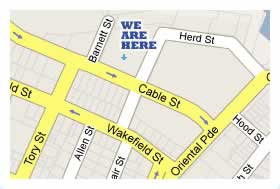 Get Our Email Updates