Stalls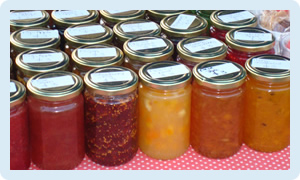 Harbourside Market offers a wide variety of fresh fruit and vegetables, fine artisan foodstuffs, delicious baked goods and lots of tempting options for breakfast and lunch. Shopping at the market is a wonderful way to support local and not so local farms and producers and bring home the best produce available.
This list represents farmers and artisans that are in the market right now. Many growers and artisans come and go seasonally, so check back frequently.
Harbourside Market Artisans & Purveyors
Stall name
Generally sells
Berry N Ice Cream
View stall
Bordeaux Bakery
View stall
Brahman

south indian
100% gluten-free savouries
vegan
vegetarian

View stall
Cambodian Hot Food>
View stall
Chaiwalla
View stall
Chinese Kitchen
View stall
Orange Chinese Food Truck

chinese
dumplings
pork buns

View stall
Chipa NZ

GF Cheese snacks
GF Alfajores
GF Tarts & Cakes

View stall
Espresso Rescue – Fair trade coffee

fair trade espresso coffee

View stall
Excuse my French
View stall
Farm Fresh Distributors
View stall
Food For The People

bacon and egg butties
vegetable frittatas
happy burgers
whitebait fritters

View stall
Foxy Dawg
View stall
Fritz's Wieners
View stall
Garuda Food Truck
View stall
Hot Like A Mexican
View stall
Knife Edge Sharpening Services

sharpens all blades 1st Sunday of each month

View stall
Le Marche Francais
View stall
Little Spoon
View stall
Masis Herbs
View stall
Miss Korea Kimchi
View stall
Montfoort

stroopwafels
oliebollen (Dutch donuts)
poffertjes (bite sized pancakes)

View stall

tr>

Mr Circle

jianbing (chinese pancakes)

View stall
Ohau Gourmet Mushrooms

oyster and shiitake mushrooms

View stall
Origin Curbside Cafe
View stall
Roti Bay
View stall
Shelly Bay Baker
View stall
Shevington Farm
View stall
Spice Tree

freshly ground spices and mixes

View stall
The Greek Food Truck
View stall
The Hungry Monkey
View stall
The Little Chilean Kitchen

completos chilean hot dogs
empanadas
berlines chilean doughnuts

View stall
The Village Grocer

co-operative artisan foods

View stall
Thoroughbread Foods

gluten and wheat free breads

View stall
Toms Chimney Cakes and Langosh
View stall
Wellington Manuka Honey & Bee Fresh Farms

manuka honey
nz made artisan foods

View stall
Zaaffran

lamb, felafel and chicken tagine wraps
moroccon spice mixes
mint tea

View stall
Harbourside Market Growers and Farmers
Market open Sundays
7:30am - 1pm Winter, 7:30am - 2pm Summer.
Become a Stall Holder
Interested in becoming a stall holder?
Get in touch with our market team today
Stall Map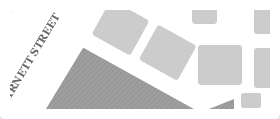 Where are we?
The market is located on the corner of Cable St & Barnett St beside Te Papa.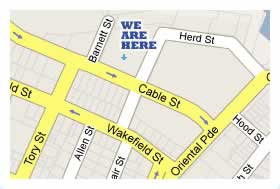 Get Our Email Updates