Espresso Rescue
Stallholder
Conrad Adams and the Espresso Res-crew
Description
Conrad and crew have been making delicious Ripe espresso for over ten years around the Wellington region.
Buying a coffee caravan as a passion (complete with 30 year-old La Cimbali lever press machine now sadly on sabbatical), rebranding it and turning it into an intensive weekend hobby. Espresso Rescue is now a full time venture caffeinating 7 mornings a week.
The espresso machines has had to be upgraded along with the size and speed of the grinders.
You can find them at: 399 Hutt Road and 58 Woburn Road weekdays and the Riverbank Market in Lower Hutt Saturdays and other various locations around Wellington.
Conrad is also a father of two lovely children and a keen gardener, when he gets a quiet moment!
The gardening came from an Espresso Rescue commitment to minimise their waste and impact on the environment. The cups are compostable (they put them in their compost at home so do bring them back before you leave the market! Or bring your own for a discount.) The medium and large lids are compostable and the small ones will be soon. They have a great range of keep cups also.
Espresso Rescue also care where our food comes from and the workers too, so they use fair trade, organic beans, sugar and chocolate and organic locally-bottled milk. You'll be pleased to know there are some sweet treats too.
Contact
Email: coffee@espressorescue.co.nz

Twitter: espressorescue
Website: www.espressorescue.co.nz
Market open Sundays
7:30am - 1pm Winter, 7:30am - 2pm Summer.
Become a Stall Holder
Interested in becoming a stall holder?
Get in touch with our market team today
Stall Map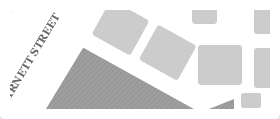 Where are we?
The market is located on the corner of Cable St & Barnett St beside Te Papa.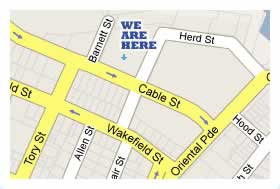 Get Our Email Updates