Food for the People
Stallholder
Greg Churcher and FFTP Team
Description
In a caravan printed with happy pigs and cows is Food for the People, serving classic kiwi street food.
A favourite is the Bacon and Egg Butty: free-farmed bacon that's been triple manuka smoked by us, along with a free range egg. Follow the glorious smell of bacon wafting through the market, and grab one for breakfast or for a post-Saturday-night hangover cure.
The West Coast whitebait fritter and Golden Bay mussel fritter have also been known to fulfill many food dreams. Have them right there at the market, where you can hear the waves washing against the harbour.
Contact
Email: greg@fftp.co.nz
Website: www.fftp.co.nz
Twitter: fftpnz
Facebook: foodforthepeople
 
Market open Sundays
7:30am - 1pm Winter, 7:30am - 2pm Summer.
Become a Stall Holder
Interested in becoming a stall holder?
Get in touch with our market team today
Stall Map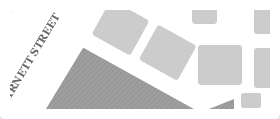 Where are we?
The market is located on the corner of Cable St & Barnett St beside Te Papa.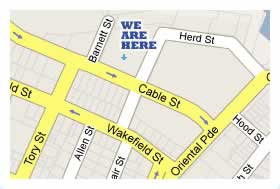 Get Our Email Updates