Montfoort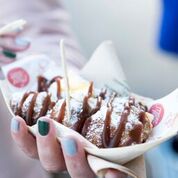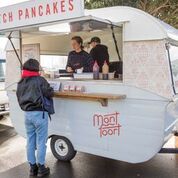 Stallholder
Eloise van Wynbergen and Andrew Helms
Description
Every weekend you'll find us at the beautiful Wellington Harbourside Market with something delicious on offer.
We have got Dutch sweets covered with tasty bite-sized poffertjes, gooey stroopwafels, and sugar dusted oliebollen that will make you regret deciding to share!
Dutch street food is traditionally very simple, but everyone loves something a little extra. So we'll always have our famous salted caramel sauce, seasonal jams or fresh lemon curd to top your sweet treat with. All Montfoort products are made from scratch, by us, with proper ingredients.
And for when we're not around, you can find our handmade stroopwafels in stockists across New Zealand or better yet, have them delivered to your door!
For more details or to place your stroopwafel order, head to our website below.
Come and get in touch with the Dutch! We look forward to seeing you soon. xx
Contact
Phone: 022 309 9821
Email: eloise@montfoort.co.nz
Website: montfoort.co.nz
Facebook: montfoortnz

Instagram: instagram.com/montfoortnz/
Market open Sundays
7:30am - 1pm Winter, 7:30am - 2pm Summer.
Become a Stall Holder
Interested in becoming a stall holder?
Get in touch with our market team today
Stall Map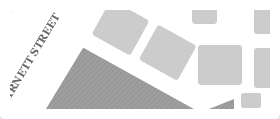 Where are we?
The market is located on the corner of Cable St & Barnett St beside Te Papa.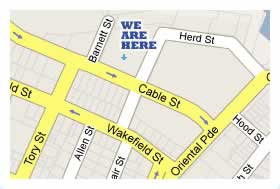 Get Our Email Updates