Ohau Gourmet Mushrooms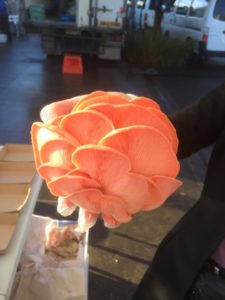 >‹ Back to stalls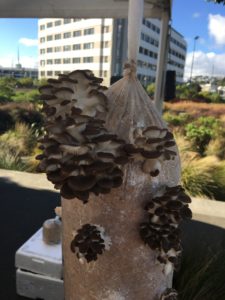 Stallholder
Jude Horrill and Brent Williams
Description
We are a 'low-tech', sustainable, vertical farming business based at Ohau on the Kapiti Coast.
We started the business in Feb 2018 after returning to NZ from 30 years overseas. Our goal is to provide a food that tastes fantastic, is highly nutritious and has amazing health properties as well …just google it! We also want to offer restaurants a fresh option for their menus that appeals equally to carnivores and to the growing number of vegetarians and vegans, as well as people with other dietary needs.
Our current products you can buy from our market stall include:
• Fresh Oyster mushrooms, both Pink flamingo and Phoenix (grey)
• Fresh Shiitake
• Mini mushroom farms – 3 to 5kg take home bags (fully inoculated, ready to produce)
• Dried pink and grey oyster mushrooms (just add water!)
We soon hope to add Hericium aka Coral Tooth to our offering, which is similar to Lions Mane for those who know about this important fungus.
On top of being a nutritional wonder food, gourmet mushrooms are highly sustainable to grow:
• Uses minimal water
• Requires no pesticides or chemicals
• Uses growing mediums that would be considered waste products like cardboard or used coffee grounds
• Small footprint. Requires little space, so can be grown in cities and close to consumers…vertical, urban farming.
Other Ohau Gourmet Mushrooms grow facts:
• We grow our delicious mushrooms indoors in hanging bags on Oak & pine hardwood, the mushrooms natural habitat, using Soy as nutrition
• No chemicals are used in production
• Highly sustainable production, very low water use and environmental impact
• We use our harvested grow bags as mushroom compost for our vegetable patch.
If you made it this far … and see us at the market … then let us know and you will get free stuff 🙂
Contact
Phone: 020 415 44044
Email: info@mycobio.co.nz
Website: mycobio.co.nz
Instagram: instagram.com/MycoBio/
Facebook: MycoBio

Market open Sundays
7:30am - 1pm Winter, 7:30am - 2pm Summer.
Become a Stall Holder
Interested in becoming a stall holder?
Get in touch with our market team today
Stall Map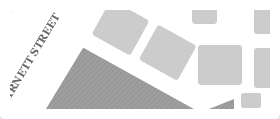 Where are we?
The market is located on the corner of Cable St & Barnett St beside Te Papa.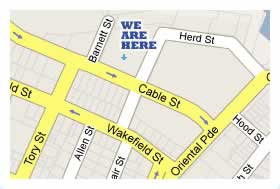 Get Our Email Updates