Thoroughbread Foods
Stallholder
Rebecca Rolls
Description
Thoroughbread is a family based business that that aims to make gluten free bread and other gluten free products as much like wheat bread and wheat products as possible.
Although the business has out grown the need to attend markets Rebecca continues to do so because she values the rapport she has with her customers and getting their feedback face to face. She also enjoys meeting new customers and seeing their joy when they taste the samples from the product range for the first time.
Baking gluten free bread and other gluten free foods is a passion for Rebecca and she is constantly looking for ways to improve their quality and therefore values all queries, feedback, comments and suggestions.
Customer feedback
I just had to tell you that I got two of your grain loaves of gluten free bread It's my first time at the market & I wasn't sure what time you were going to be there so I got there at 7.30am. It was worth the wait I have to say it is the best gluten free bread I have ever tasted it is so like real bread.
— Elizabeth
Contact
Phone:021 1711136
Email: thoroughbread@gmail.com
Website: www.thoroughbreadfoods.co.nz
Market open Sundays
7:30am - 1pm Winter, 7:30am - 2pm Summer.
Become a Stall Holder
Interested in becoming a stall holder?
Get in touch with our market team today
Stall Map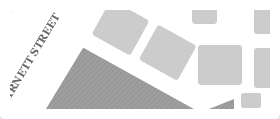 Where are we?
The market is located on the corner of Cable St & Barnett St beside Te Papa.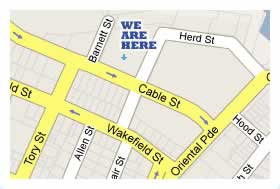 Get Our Email Updates