Toms Chimney Cakes and Langosh
Stallholder
Tom and Erica Krausz
Description
The Chimney Cake is originally from Szekelyland but Tom and Erica bring it to Wellington. They were traditionally made for special days like weddings, baptisms and birthdays. We think Sunday is a special enough day!. It's a delicious recipe and has been altered by the traditions and different local custom for centuries.
Finger wide dough is rolled onto a wooden stick and turned over the open fire or gas flame. The sticky caramel layer of melted sugar insures the chopped nuts, cocoa, chocolate, cinnamon, raisins, vanilla, almond, or whatever else sticks to the pastry chimney. Delicious freshly made and hot with a coffee.
Contact
Phone: 049703196 or 021 02244178
Website: www.tomschimneycake.co.nz
Email: tccl@clear.net.nz
Market open Sundays
7:30am - 1pm Winter, 7:30am - 2pm Summer.
Become a Stall Holder
Interested in becoming a stall holder?
Get in touch with our market team today
Stall Map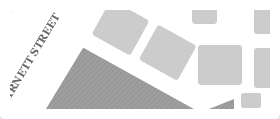 Where are we?
The market is located on the corner of Cable St & Barnett St beside Te Papa.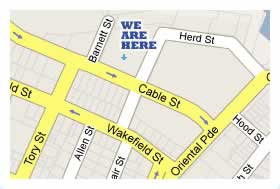 Get Our Email Updates