Wellington Manuka Honey & Bee Fresh Farms
Stallholder
Bill McDonald
Description
Bee Fresh Farms specialises in honey and bee products from Greater Wellington.
Our Wellington Mānuka Honey Company brand offers quality mānuka honey in premium through to everyday grades, to suit all budgets. Each product has been lab tested to verify the manuka grade, and offers the goodness of a 100% pure New Zealand nectar. These honeys are not blended, heat treated or processed, retaining their raw, natural qualities from hive to jar.
Bee Fresh Honey includes our Bee Local honeys from iconic Wellington locations. Lovingly tended by our beekeeper, honeybees forage from gardens and bush at beloved places around the capital city, including the delicious pohutakawa honey from Wellington Botanic Gardens. Bee Local Honey is raw and unprocessed, so you can enjoy all of its natural goodness. Fusion Honey is local wildflower honey that has been naturally cold-smoked, or paired with ingredients like ginger, garlic or chilli. Handmade in small batches, the flavour combos will wow your tastebuds. Each drop is an adventure!
Our Bee Fresh Care Range features hand crafted, natural products that are made with care for you or the planet in mind. These bee-based products include beeswax wraps, balms, DIY beeswax wrap kits, and mānuka honey soaps.
We are in the bright yellow tent – stop by and sample some beautiful honeys, or check out the other items on sale. We'd love to see you!
Contact
Phone: 021 0838 3939
Email: connect@beefresh.nz
Website: beefresh.nz
Market open Sundays
7:30am - 1pm Winter, 7:30am - 2pm Summer.
Become a Stall Holder
Interested in becoming a stall holder?
Get in touch with our market team today
Stall Map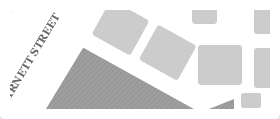 Where are we?
The market is located on the corner of Cable St & Barnett St beside Te Papa.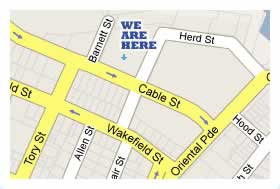 Get Our Email Updates