Countryside Pasta
This is the simplest, most delicious pasta dish in the world. Once you try it you will never complicate pasta again!
Boil spaghetti, or tortellini in salted water.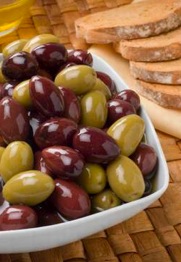 Pour plenty of Paul Holmes Extra Virgin Olive Oil into a large soup plate. Crush two or three big cloves of garlic into the oil while the pasta is cooking. Make sure you have enough oil on the plate to cover the garlic and allow it to infuse the oil. Grate a generous amount of parmesan cheese.
Rinse the cooked pasta and throw it on the oil and garlic. Sprinkle the dish with the parmesan and drizzle with Paul Holmes Extra Virgin Olive Oil. Black pepper to taste.